Apartment Building Security Guard Cost Estimate
Save Time. We have the ability to reach a large audience of security industry service providers and consultants so you don't have to waste time and effort trying to identify security guard companies to contact.
Save Money. We can show you the savings and return on investment when you use a security guard vendor instead of employing in-house staff that you don't have the time or expertise to train or manage.
We have the ability to reach security industry providers to get you security guard quotes.
---
Apartment Security Guards
Security guards for renters of apartments have never been more valuable or more urgently needed than they are today for tenant and property safety. According to the latest complete data set from the FBI Crime Clock for 2017, a Property Crime occurs about every four seconds, and a Violent Crime every 25 seconds. With numbers like that, manned security must be a priority for every responsible apartment building owner or property manager.
Even in the nicest neighborhoods, apartment buildings see more than their share of crime. Apartment complexes and condominiums tend to attract criminals since they are convenient for thieves, burglars, and other dangerous types.
Why Apartment Complexes are Targets
Apartment buildings have a temptingly large number of people (with valuable belongings) and many vehicles, conveniently located in one concentrated area. Without proper, responsive on-site security guards, your apartment complex can be like a one-stop-shopping mall for local criminals. In some cases, apartment residents may also commit crimes against one another, disrupt the apartment community or criminally damage property.
No matter where the problem originates, you need properly qualified apartment security guards on the front lines to manage these situations successfully and safely.
Below are the many ways apartment security can protect and serve on your property.
Need Security? Download Our E-book to Discover How GASQ Makes a Difference!
Not sure if you need Get A Security Quote to help with negotiating your security guard needs? If so, download our e-book to discover the time and money saving benefits of working with us!
Top Apartment Building Security Crime Concerns
Loitering
Vandalism
Disorderly Conduct
Domestic Violence
Theft (Larceny)
Burglary
Robbery
Motor Vehicle Theft
Aggravated Assault
Rape & Sexual Assault
How Security Guards Improve Safety & Quality of Life at Multi-Family Residences
A few ways security officers help residents to feel safer.
Sign Visitors In & Out
Assigned to your building lobby and/or positioned at the entrance and exit gates of your rental community, security guards can help keep track of visitors. The presence of guards also sets a tone that tells would-be criminals they should move on, and pick another (unprotected) area to victimize.
Patrol the Complex & Parking Lot
Ideally, your property and parking lots should be gated and adequately lit, for safety. Your team of professional security guards should patrol the area regularly, 24/7/365, but avoid a set pattern of travel through the complex. A variable patrol schedule makes it harder for potential criminals to case the area and plan future crimes.
Monitor Security Cameras
One or more security guards can be assigned to monitor CCTV video cameras. These vigilant team members can message security personnel, "on patrol" around the grounds of your complex, to respond to the location. State-of-the-art security technology, such as motion sensors, alarmed entry doors, and cameras help increase the productivity of each security staff member so that you get more security for your money.
Deter Criminal Activity
Visible security patrols, in uniform and marked vehicles, are excellent deterrents–and preventing crime is even better than responding promptly to it. Although, quick response is also high on the list of responsibilities for your security team.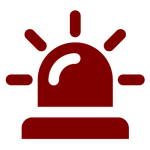 Respond Promptly to Alarms
Guards must act quickly to help stop crimes in progress, as well as to make residents feel safe. Quick response helps potential criminals realize how tough burglarizing your tenant's apartments or cars would be.
Report All Suspicious Activity, Patterns & Incidents
Detailed reports are crucial. Even when there are no incidents on a particular shift, there must still be notes on the guard's activity. Reports also include any observations they may have made during their patrols, such as a broken gate lock or damaged security fence. Reports should include photos, video, or audio files. This documentation could become vital evidence when crimes need to be prosecuted.
Coordinate With Property Management & Police Agencies
Security guards cannot take the place of the police, as their duties are limited. Therefore, apartment complex security guards must quickly summon police when needed. Security guards on your property can be valuable sources of information for law enforcement officers during official investigations. With their training and experience, security guards may provide better descriptions of perpetrators/suspects than a resident might. Your security team knows your property in detail, which can help police officers investigate more efficiently and successfully.
How Much Does Apartment Security Cost?
We've explained some of the reasons that security guards are valuable, but how much will their services actually cost you? The cost will depend upon the level of skill, training and experience you need for your security guard or team. It's typically wise to use a specialized security vendor to get the right people for this complicated, high-responsibility position.
According to Thumbtack, security guard wage rates run anywhere from $15 an hour for a basic unarmed guard to as much as $100 an hour for an off-duty police officer or ex-military personnel. However, your costs will depend upon the size of your property, client industry, the number of guards needed, skill level, training and certifications, and more. For exact service provider rates, first, determine your specific needs and find the right security vendor.
Get a Quote for Security Services Now
Whether you own or manage a small apartment building, a large complex, or a sprawling gated community, Get A Security Quote can help you get the best apartment security anywhere. We help match building owners with security guard vendors who can provide security guards with the correct level of skill and training needed for your particular property. For more information, contact us today or complete our instant online quote form.