Attention All Buyers of Security Services
It's Time You Know Before You Buy!
If you could assess the costs and projected benefits associated with purchasing security services before you part with any hard-earned cash, would you do it? 
Of course you would!
With that kind of costs and benefits information you are better able to compare options and build a strong case for management around the best investment to make.  Get A Security Quote's FREE Cost Benefit Analysis for Security Buyers can help you make the "go" or "no go" call when it comes to purchasing security services. We can also provide more information including our Get A Security Quote Security Industry Reference Rates© and our industry-specific security buyer rates, give us a call at (404) 922-2872 or complete the form to reach us.
Our process provides advantages and benefits over traditional security search methods:
We provide a vital service to you that is stress free and that saves lots of time and money!

We are a bridge between you and security vendors that ensures fairness for both parties.

We eliminate the need for you to seek out security companies because we bring them to you.

We eliminate vendor underbidding which not only affects the true value of your security contract, but also the quality of the services provided.
Let's face it, in today's competitive business climate you need to squeeze as much productivity as possible out of every minute of every day. Our process enables you to do just that. Get started by submitting our very short request form and we can help you Know Before You Buy!
Get your FREE Cost Benefit
Analysis for Security Buyers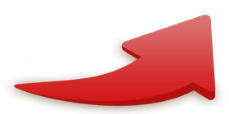 All you need to do is fill out the form above and we'll provide your analysis.
Certain industry sub-categories require a few more details, but most do not.

"Bridging Buyers & Sellers of Security Services"
getasecurityquote.com | (404) 922-2872