Attention Security Professionals
Are you tired of the security industry predatory pricing strategy?
Are you tired of being under bid by your competition?
Are you tired of losing on price?
Are you tired of your best price proposals being shopped around by your potential prospects to your competitors?
What if you could offer a fair and reasonable price for your security services to your customers that can't be manipulated by either parties involved?
Our GASQ Industry Standard Reference Rates© allows you not only to demonstrate how much money you can save your customers by outsourcing their in-house security function, but also alleviates their concerns about replacing and recovering money spent on your particular service. Our GASQ Industry Standard Reference Rates© and our GASQ Client Industry-Specific Cost Benefit Analysis© also allows you to disengage quickly when the prospect pricing doesn't fit your profitability profile.
If you are interested in learning more about the GASQ Industry Standard Reference Rates© and what we can do to help you establish value in your customer's eyes, give us a call at (404) 922-2872 or complete the form to reach us.

Get your GASQ Industry Standard
Reference Rate NOW!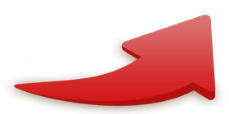 All you need to do is fill out the form above and we'll provide your requested rate.
We recommend you select the industry that is your predominant service area so you
can see if you are underbidding and losing out on much needed profits!


"Bridging Buyers & Sellers of Security Services"
getasecurityquote.com | (404) 922-2872